Customer Service Week is an international celebration of the importance of customer service and of the people who serve and support customers on a daily basis.
In 1992 the U.S. Congress proclaimed Customer Service Week a nationally recognized event, celebrated annually during the first full week in October.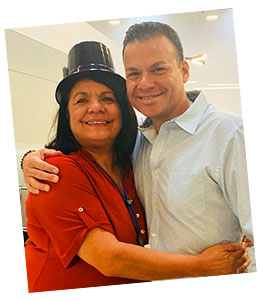 Each year, thousands of companies across the United States and around the world celebrate Customer Service Week. They represent leading financial, healthcare, insurance, manufacturing, retailing, hospitality, communications, not-for-profit, and educational organizations, as well as government agencies, and others.
Last year, they represented all 50 U.S. states and over 60 countries. Click to see some of the many organizations celebrating Customer Service Week.
Since 1991, CSWeek.com has sponsored the official Customer Service Week program. The site provides how-to information; celebration materials imprinted with the official Customer Service Week logo; and inspiration from the hundreds of service and support professionals who share their celebration stories, plans, and ideas.
Share the Customer Service Week background with your teams during Customer Service Week.
Learn more: