Customer Service Week is a big, loud, fun-filled celebration. And this year doesn't have to be any different. Whether your team is in the office (and practicing social distancing) or working remotely, many of these Customer Service Week ideas and tips can be adapted and incorporated into your event.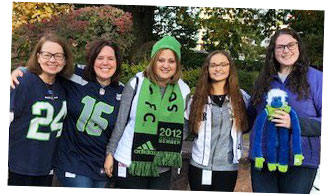 Build excitement. One to two weeks before your celebration, email Save the Date cards to all guests.
Decorate. Fill the service center with Posters, Banners, Pennants, and Balloons. For remote staff, send our Celebration Kit, which includes everything to decorate and celebrate from home.
Start with a kick-off breakfast. Share your plans for the week, invite top management to speak, and sign the Customer Service Week Pledge.
Recognize and reward the service team for their hard work and dedication. Gifts with the Customer Service Week logo provide a year-round reminder of your appreciation.
Motivate with a personal address from your CEO, president, or division head on the importance of service to your organization. Share the speech with in-house and remote staff via video conferencing.
Share a festive meal or snacks like a catered lunch, ice-cream sundae break, or cupcake and coffee get-together. Use our Cupcake Toppers to make ordinary cupcakes special.
Make a delivery. If your team can't gather for a break, have team-leaders, supervisors, and managers make special deliveries to each person with a snack, token of appreciation, and words of thanks.
Solve at-your-desk puzzles throughout the week. In the Puzzles section, you'll find word puzzles, math puzzles, and logic puzzles. All of the puzzles are suitable for in-house and remote teams. Award prizes to everyone who tries a puzzle. At the end of the week host a grand prize drawing from among the participants.
Host team-building, skill-building, and recognition activities. In the Activities section, you'll find dozens of ready to use activities, which include step-by-step instructions and handouts. There are even activities especially for remote teams.
Create your own activities based on popular TV shows such as Amazing Race, Jeopardy!, Cash Cab, Fear Factor, and Survivor.
Document the celebration. From simple photo backdrops to photo booths and selfie frames, everyone loves to snap a reminder of the celebration. Share your photos internally on your communication platform or via your organization's social media channels. Here's how.
Incorporate a charitable element into your celebration. Try a penny war, chili cook-off, CanStruction event, clothing drive, or table tennis competition. Supporting first responders or a struggling downtown restaurant will make the week even more meaningful.
Finish with a Closing Ceremony. Thank all of the people who gave their time and energy to make the week a success. Make your final prize awards. Then hang your Certificate of Participation.
Have fun. Reflect on successes, celebrate accomplishments, and re-energize so that your team can deliver the best possible service for the next 51 weeks.
For more Customer Service Week ideas and tips see Celebration Stories. Every year we gather Customer Service Week case studies from around the globe and share the very best