Recognize and reward your service team for their extraordinary efforts during the pandemic with gifts created especially for frontline reps. The Customer Service Week Gift Guide will point you in the right direction.
A good rule of thumb is to select gifts with the Customer Service Week logo. This ensures that the event theme and positive message will remain in sight long after the official celebration has ended. Customer Service Week gifts fall into the following basic categories:
Essential Workplace Gifts. Every workspace should be comfortable, organized, and filled with helpful tools, fun stress relievers, and fresh, blooming plants.
Fun Fidgets & Stress Relievers. One of our most popular categories of Customer Service Week gift is Fun Fidgets and Stress Relievers. These gifts are entertaining, relaxing, and most importantly they show that you understand and empathize with the stress of the frontline service job.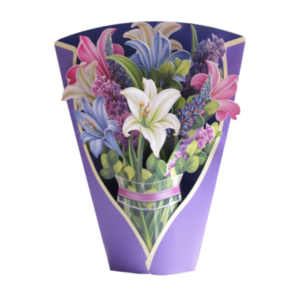 Floral Gifts. Floral gifts are always welcome during Customer Service Week. And the benefits last long after the celebration is over. Researchers have found that indoor plants can have a positive impact on health, stress-levels, indoor air-quality, and even productivity.
Break Time Gifts and Snacks. Keep your team refreshed and hydrated with Lunch Totes, Travel Mugs, Water Bottles, Coasters, and more.
Team Spirit and Recognition. Customer Service Week, is the time to wear, share, and recognize team spirit with Logo Pins, and Wristbands. You can also reward team members who embody team spirit with Certificates of Appreciation, Thank You Cards, and more.
Remote Staff. Send the fun and recognition of Customer Service Week home with our Work From Home Gift Box, Stress Relief Gift Box, and Pop Up Bouquet. Or create your own gifts with beautiful shipping boxes and gifts from CSWeek.com.
All of the gifts at CSWeek.com feature the official Customer Service Week logo.
Wrap Up Your Celebration
A little extra care can make all of the difference in presenting gifts. But if you're preparing lots of gifts during Customer Service Week, it can get a bit overwhelming.
No worries. Here are six suggestions to help you get everything ready in time for the week:
Use Customer Service Week gift bags. Our generously-sized Gift Bags are imprinted with the Customer Service Week logo and come with coordinating tissue paper. Easy!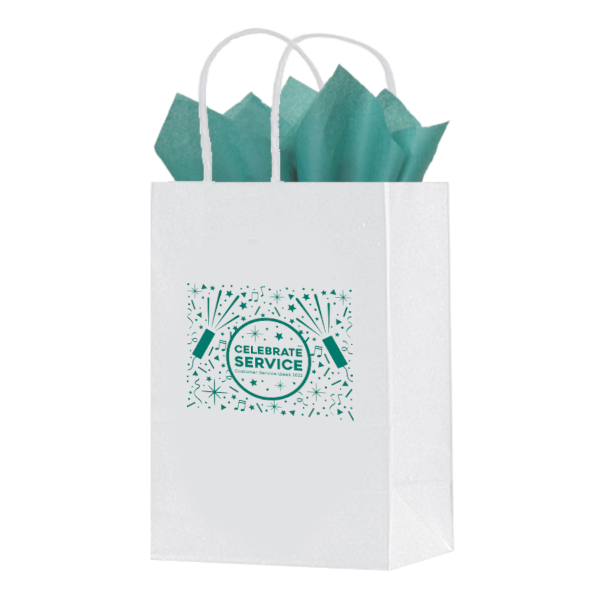 Use Customer Service Week gift boxes. These hard-working Gift Boxes are strong enough to ship and attractive enough to present any gift. Add your own tissue or bubble wrap.
Don't wrap, tie. Instead of cumbersome wrapping paper, try tying your gifts with teal, lime-green, fuchsia, or purple ribbon to match the Customer Service Week logo. Two, three, or even four colors will look especially festive.
Put a bow on it. Many of the Customer Service Week gifts are delivered in boxes. These include the Ceramic Planter Kit, Wooden Planter Kit, Panic Pete, Time-Out Timer, Paper Clip Helper, and Stand Up Pen. No need to wrap or tie, just put a colorful bow on it.
Fill 'er up. Travel Mugs and Flip-Straw Bottles are perfect containers for gifting candies, coffee and tea packets, and other small treats. Lunch Bags are great for larger items.
Add a card or tag. Customer Service Week Thank You Cards are available for purchase and you can download and print our free gift tags. They're in the Printables section of the CSWeek.com website.
So make gift giving special, but keep it easy.