We provide the highest quality Customer Service Week gifts and delivery available. Most customers choose to ship their entire order to a single location. But you may also choose from among the following options: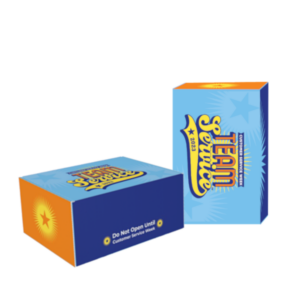 Home-office delivery
If your team is working from home, our Work From Home Gift Boxes and Gummy Bear Gift Boxes will be delivered directly to individual residential locations in late-September. After you place your order, we will follow-up to request full delivery information. Please note that these gifts are only available for delivery in the continental U.S.
Single-location celebration
All of your celebration materials will be delivered to the location you select. We'll send you an email with tracking information when your order leaves our warehouse so you know exactly where it is every step of the way.
Please provide your full street address as we are unable to deliver to post office boxes.
Multiple-location celebration
If you have two through five locations simply place an order online for each location. If you have more than five locations, please call 1-973-265-2300 and we will make arrangements for multiple location service.
International delivery
We are happy to ship outside of the United States and Canada. When you place your order, you will be asked to provide your FedEx or DHL account number. The shipping charges will be billed directly to your account by the courier you choose. Please be aware that orders delivered to destinations outside of the U.S. are often subject to fees, duties, and taxes which are the responsibility of the recipient.
Contact us
For questions about Customer Service Week delivery contact a customer service specialist click here or phone 1-973-265-2300.