We couldn't be more proud!
Following are some of the many kind comments and testimonials we've received from people who use official Customer Service Week products and information from our website.
Love the website
Product and service testimonials
Benefits of celebrating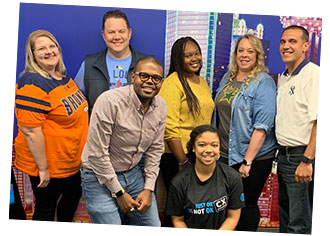 Love the Website
"Your website is the best. It has all the information and ideas needed to celebrate Customer Service Week in style. This is the first time I have used your site and I will be using it again next year."
Christa All
McLane Company
"Your company sure makes this celebration easy with all of the fun, free materials. We are using almost every one of them this year."
Amy Hopkins
Grand Traverse Resort and Spa
"I have turned to you for Customer Service Week activities and themes for 10-11 years. A great resource! I really appreciate you and your terrific customer service as well. Thank you!"
Jennifer Reyes
Iron Mountain
"You have an amazing website, which is very helpful when planning, organizing, and coordinating our celebrations. Thank you."
Sarah Gamble
Biogen
"I coordinate the Customer Service Week celebration for my office and this was the first time I used your site and materials. I loved everything that I purchased and all of the extras that I was given as a bonus! It was money well spent. After years of winging it, it was nice to get some great ideas for games and decorating."
Paula Moore
Progressive Insurance
"This was my first year involved in planning our celebration. Your website is great — easy to navigate! Delivery is prompt and it is easy to track orders."
Tari Rorvik
LAN International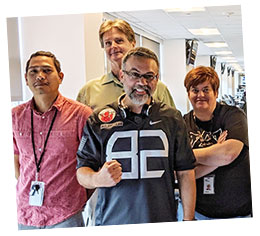 Products and Services from CSWeek.com
"I am so impressed with the customer service of this company and would recommend you to anyone in the market for Customer Service Week items! Thank you for your high quality of products, your professional service over the phone, the speediness of the delivery, and for the wide selection."
Julie Therriault
NurseWise
"You have hands down the best customer service I have ever experienced. "
April Daniels
Lenel
"Thank you for the myriad products available at every price point. Your materials are quality products."
"This is a great program. I love all the materials that are available. And the customer service I received from you was over the top and most appreciated!"
Cathy Lookingbill
AIG
"I loved the materials we ordered. Everything was high quality and the balls were a huge hit. I would highly recommend your services to any company. There are times when you order items from other companies and when they come in, they are half the size you expected and the quality is very poor. When your items came in, I was amazed at the actual size and the quality was excellent."
Christine Van Wieren
Farmers Insurance Group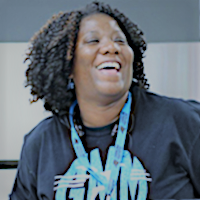 "I received the materials for our upcoming week's festivities and wanted to thank you once again for your courteous and prompt service. You have secured a repeat customer."
Lauren Mott
Charter Communications
"The easy ordering and on time delivery made my job much easier. The department looked great and we received numerous compliments."
Carolyn Brown
Nissan Motor Acceptance
"The customer service rep who took my order was very courteous and efficient. I was also very pleased with the quick turnaround. "
Holly Lukas
American Express
"Everything we ordered from you this year has been a huge hit! We started our day yesterday by signing the pledge, and it was all uphill from there. Many thanks!"
Ann Marie Thornhill
International Paper
"This is our third year celebrating Customer Service Week and our employees say that it just keeps getting better. Thank you for all of your assistance in helping us create an atmosphere of celebration
and appreciation."
Jennifer Lauth
ABE Services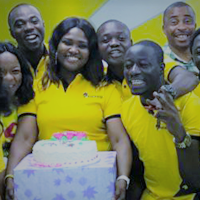 "This was our first year taking part in Customer Service Week, as a result, we organized much of the celebration, including the order at the last minute. I found your site very helpful. Also the sales rep I spoke with was exceptional in the service she provided. She even gave me a courtesy call to remind me of the deadline for shipping to ensure I got my materials on time."
Petula McIntosh
Stewart Title Guaranty
"I wanted to take the time to thank you for everything you did to get my T-shirt order here on time. I received them yesterday and they are perfect."
Isabel Iglesias
Aggressive Insurance
"Your company is by far the best company I have ever dealt with in terms of customer service. The 'Mary's' are great! Your follow through is outstanding. I appreciate it very much and will attempt to implement some of what I experienced with you for our customers. Thank you!"
Mary Le Loper
Insignia Systems
"I always appreciate the wonderful service that you provide year after year. You keep me on task with making sure I have enough planning time with your emails and the ideas you give are great. Thanks so much for making customer service your priority!"
Teresa Shirley
Atlanticus
"I appreciate all your new ideas and items. It keeps it fresh each year. Thank you. "
Mary Chessen
Crystal Farms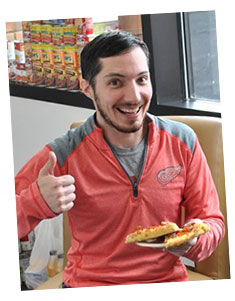 Benefits of Celebrating
"This is a celebration that our associates enjoy very much every year. It is great to see all the smiles and hear all the praise for a company that cares this much about its associates."
Annette Springer
Agero
"I love celebrating this week and recognizing each employee's talent and contributions! It is a great way to re-engage disengaged employees, to show appreciation for those who many not receive feedback as often as they wish, and to have fun."
Anne Jacobs
Stirling Benefits, Inc.
"It was a great opportunity to bring together several new employees with our more senior employees. It created a unifying atmosphere and definitely was a morale booster."
Lisa Campbell
Healthy Living Medical Supply
"It's great to celebrate Customer Service in the organization. Somehow colleagues tend to forget how much work customer service does for the business and how often we are a key differentiator in the market. A great week indeed!"
Michael Pedersen
DHL Express
"My company has been celebrating Customer Service Week since 1993, and it is a big part of our culture. We use the week to show employee appreciation, promote employee welfare, and increase awareness of quality and service — All in the spirit of fun."
Victoria Reed
Specialized Association Services
"What a great morale booster for any busy organization."
Anna Loll
IPEG/Conair
"It is a fabulous program. This is our third year participating and I believe it was our most successful. It starts conversations between people who do not usually interact with each other. It builds lasting relationships. This year we invited internal customers for the first time. They were very appreciative and I believe that strengthened our connection with them. "
Nancy Webb
City of Irving
"The whole week was a success, people really enjoyed that their managers took the time to plan a celebration for them."
Ellen Stockman
Lexmark Canada
"It is a great opportunity to recognize the efforts used to provide great service and to show we value those contributions."
Vicki Chia
Iowa Network Services
"Last year was our first celebration of Customer Service Week. Our employees enjoyed it thoroughly and eagerly anticipated this year's celebration. Thanks for helping us show appreciation for all that our employees do."
Bob Wood
Roland Corp.
"I got Customer Service Week started with my company just last year and it's really taken off! Morale shoots way up, everyone gets refreshed on their service skills, and now our other business units want to find out about it for their locations!"
Cathy Angelo
Ryder Transportation Services
More Customer Service Week testimonials appear throughout the website.