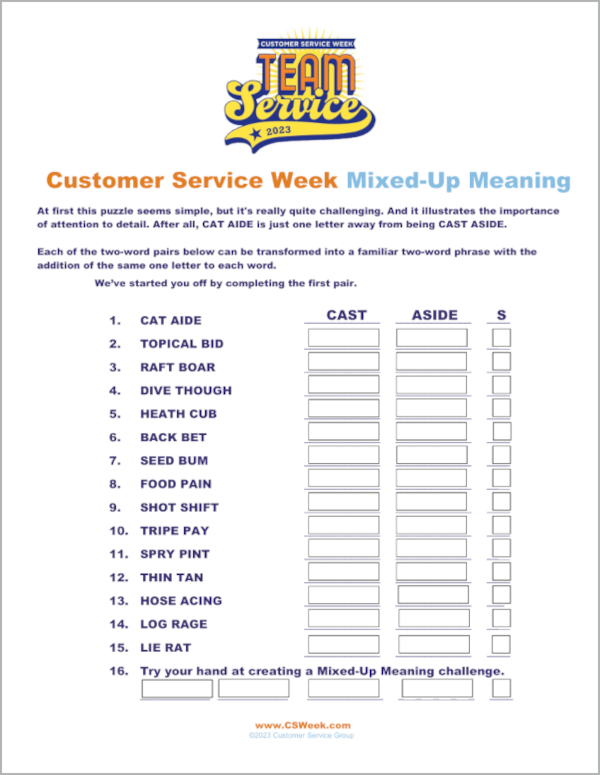 Materials:
Mixed-Up Meaning sheets for each team member.

A Customer Service Week Two-in-One Pen to use.
Notes:
At first this puzzle seems simple, but it's really quite challenging. And it illustrates the importance of attention to detail. After all, CAT AIDE is just one letter away from being CAST ASIDE.

The last question on the puzzle sheet asks participants to create their own challenge. Gather these and share them with your team.

Reward everyone who completes the puzzle with a Customer Service Week Scratch Off Card.
Puzzles/
Solutions:
Mixed-Up Meaning sheets.
Mixed-Up Meaning solutions.