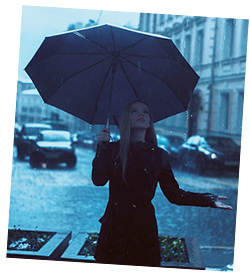 Description:
This activity was adapted from the classic activity book, The Big Book of Customer Service Training Games.

In this activity, participants practice picking up clues that can help them build rapport with customers.

Building rapport, or creating a bond of trust, will help ensure productive relationships with customers. Rapport can be built by showing genuine interest in the customer and in shared experiences.
Materials:
A small gift for each participant to take away.
Directions:
Prepare for this game by cutting out magazine photos of people in everyday situations. You'll need three to four photos per participant.

Briefly discuss the concept of rapport. Tell participants that in this game they will practice picking up clues from customers that can help them build rapport.

Divide your group into teams of two or three people. Give each team a selection of photographs. Ask them to come up with questions or statements that they might use to make pleasant, light conversation with customers.

Provide an example to help the teams get started. For example, for a photo of a man in a Denver Broncos shirt with three children at his side you might say:

• How old are your children?
• Are you a Broncos fan?
• Sounds like you all had quite a winter in Denver this year.

After about 10 minutes, ask the teams to share one or two of their photos and statements with the entire group.