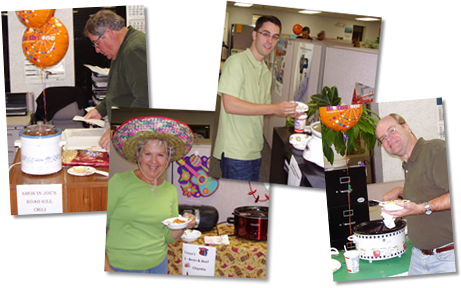 The Friday chili cook-off at Demag — A Terex Brand, was a company-wide team-building event.
Each participant brought in a crock pot with their entry and set up a tasting area in their own department. Each tasting area was unique and encouraged people to travel through the office visiting other departments.
In order to enjoy this special lunch and to cast a vote for the best entry, employees were asked to bring in canned goods for a local food pantry. Customer Service and Spare Parts Manager, Tricia Ater, notes that she was overwhelmed by the generosity and saw many people bringing in bags full of food.
Charitable activities were also seen in penny wars, a clothing drive, and CanStruction activity.