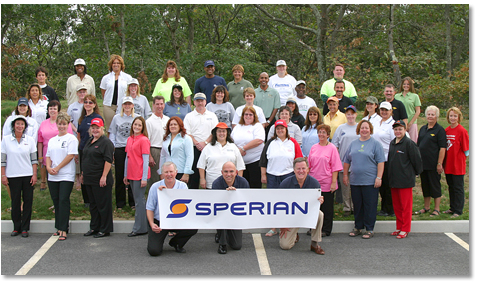 Many organizations involve their external customers in their Customer Service Week activities. After all, it's the perfect time to thank customers for their business and to demonstrate your organization's commitment to customer satisfaction.
Two organizations found creative ways to involve and thank their customers. The team at Sperian held a t-shirt swap in which Sperian reps and their customers exchanged t-shirts.
Here's how it worked. For several weeks leading up to Customer Service Week, key customers were asked to provide one or more of their logo t-shirts. In exchange, Sperian provided an equal number of their logo t-shirts along with some special treats and a photo of the service team wearing their customers' shirts.
The activity was a huge success and a great way for reps and customers to show they're all on the same team.
Meanwhile, folks at The Cincinnati Insurance Companies were also involving their customers in their celebration.
During Customer Service Week, every fifth caller to the help desk received a coffee mug along with a card signed by the analyst who had handled his or her call.