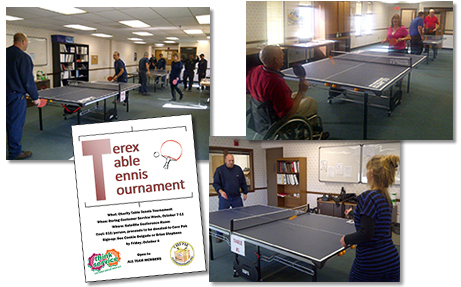 Demag, A Terex Brand has celebrated Customer Service Week since 2001 and every year we feature their activities, which combine successful elements from the past with new additions.
One recent addition was the Terex Table Tennis Tournament. This fun, teambuilding event also had a second purpose. It raised funds for SupportOurTroops.org, which provides care packages to troops overseas.
All employees were encouraged to participate and funds were raised through a $10 entry fee. Senior management agreed to match all fees, so the group was able to donate $820 to this worthy cause.