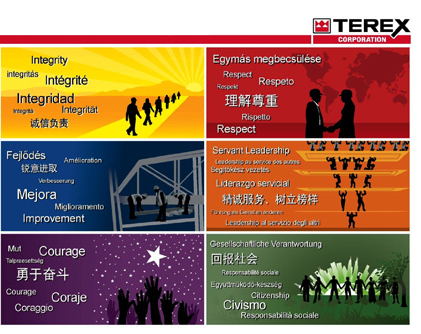 Theme days have always been popular during Customer Service Week — from the 60s, 70s, and 80s, to superheroes, to team jersey days.
But at Demag — A Terex Brand, theme days took a more serious tone. The company has six core values, each of which is represented by a different color: Integrity, Respect, Improvement, Servant Leadership, Courage, and Citizenship.
Each day of the week, employees celebrated a different core value. They did this by dressing in the appropriate color and reflecting on the actions taken by their peers, which exemplified the daily value.
Customer Service Manager, Tricia Ater, explains that this was not a contest, it was simply a way to focus on these important values and to illustrate that small actions can bring the team closer to achieving each value.