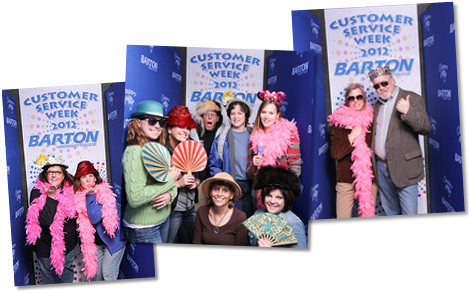 After a 10 year hiatus, Barton Community College was ready to begin celebrating Customer Service Week again. This time the festivities involved college staff from all of the departments on campus.
To ensure that everyone could participate, the event featured several activities that were repeated throughout the week. For example, the popular FISH! video was shown on Monday, Tuesday, and Wednesday in both morning and afternoon sessions.
And stress reduction training was presented on Monday and Thursday in both the morning and afternoon sessions.
Not only were participants informed and motivated, they were also entered into a prize drawing each time they attended an activity.
The week came to a close on Friday with a one-time only ice cream social complete with photo booth. Plenty of hats, sun glasses, and boas were available to create a special memento of the week.