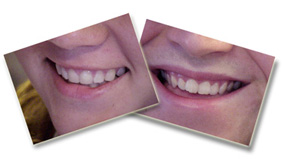 Games and contests are an important part of every Customer Service Week celebration. When we play together and laugh together, we build strong bonds, which last through the most stressful and difficult moments.
One of the contests that has been a part of just about every Customer Service Week celebration is the "baby picture match" in which team members try to match coworkers to their baby pictures. We've seen lots of variations on this theme but the folks at the James Madison University Computing HelpDesk, which provides support to JMU students, faculty, and staff, have come up with a fun new twist.
For several weeks leading up to Customer Service Week each frontline employee's smile was photographed. The photographs were posted during Customer Service Week and everyone tried to match the smile to its owner. What a great way to draw attention to the importance of smiling when we work with customers over the phone or in person.
In a second contest, team members were asked to match each of their coworkers with one of the superlatives listed below. After the entries were tallied, each team member was presented with a prize and certificate recognizing their superlative.
Most likely to work at the helpdesk forever
Most likely to be president of an IT company
Best Helpdesk smile
Best Helpdesk customer service
Most talkative
Most knowledgeable
Mr. Congeniality
Ms. Congeniality
Most talented
Funniest jokes
Biggest gossip
Most likely to be seen at the helpdesk when they aren't working
Most spirited
Most creative