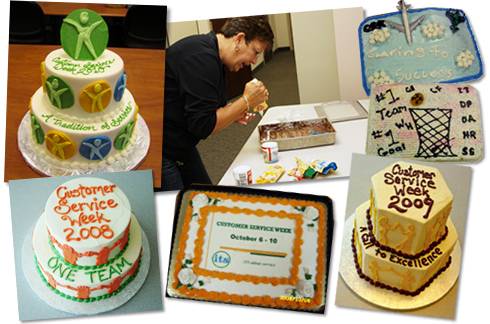 You've seen the Cake Challenges on TV — Master bakers pitted against each other to create the most beautiful and over-the-top creations.
So when you host a cake and coffee break, or need an fresh idea for a team challenge, why not think cake?
For a cake decorating contest at CBK Mountain Adventures, the staff was divided into teams of two. Each team received a sheet cake, and an assortment of frostings. The challenged was to create a theme cake for the week.
At Princeton Watches, teams of cake decorators were asked to create cakes, which answered the question "What is Customer Service?"
And at Axis New England the cake is the highlight of the celebration, with a professional baker creating a masterpiece each year.