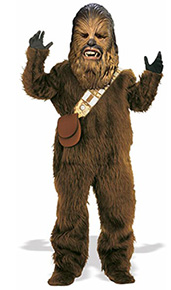 The Customer Service Week celebration at CMA CGM (America) combined fun and education in an ambitious five full days of festivities.
The week started with a Star Wars theme. When employees arrived at work, they were transported to the future. The elevator whisked them skyward to the sounds of a spaceship lifting off. They were also accompanied by an actor dressed as Chewbacca, the wookie warrior. The building was filled with space ship decor and the lunchroom was converted to the raucous Star Wars Cantina.
The company's out of this world celebration also included many down to earth activities that would make a wonderful addition to virtually any Customer Service Week event.
Dress Up. A daily theme gave everyone the opportunity to dress up and take photos. "Selfie-stations" were located on each floor and a photo booth was in the lobby.
Learn. Guided tours gave employees an opportunity to visit many departments and learn about the work of all 600 plus employees at the company's headquarters. Lunch and learn events featured speakers from within the company and outside guests.
Play. Teams from many departments participated in daily rounds of Family Feud. Those who did not play were encouraged to support their teams. In addition there were daily opportunities to play Taboo and Name that Tune, and to participate in relay races. All winners received tickets for a prize drawing.