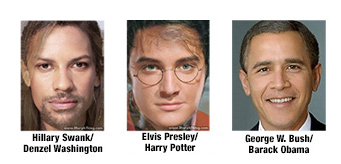 Pioneer Investments took three classic Customer Service Week activities and added some contemporary twists.
You're sure to want to save these great ideas for your next celebration.
Morph Contest. The popular matching contest in which participants must match a baby photo, smile, or pet with its owner was updated to the Morph Contest. Reps were photographed and then every two photos was morphed into one. The photos were distributed via email and everyone tried to guess which two people made up each photo.
Selfie Scavenger Hunt. The traditional scavenger hunt, in which teams or individuals travel through the organization following clues and collecting items, was updated to a Selfie Scavenger Hunt. As each item was found, a selfie was snapped and later shared with the group.
Power Point Compliments Board. No more poster board for this team, the classic compliments board was re-imagined as a PowerPoint presentation that was played during a staff meeting.