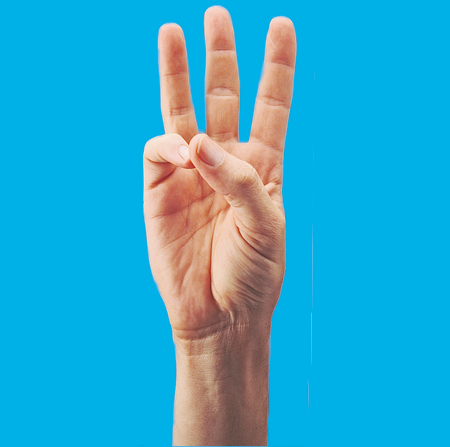 Description
This is an engaging and visual version of the popular Customer Service Week Getting to Know You activity.
Materials
Prizes for the winners.
Directions
Prepare a list of fun "yes" or "no" style questions for your team. You will need at least 10 questions.
To begin the activity, ask everyone in your virtual meeting to hold up one hand with all five fingers extended. Next, the leader will ask each of the questions. If a participant can answer "yes" to the question, they put down one finger. The participant to put down all five fingers first is the winner.

Sample
Here are some sample questions to get you started:
Have you adopted a pet this year?
Do you know all of the words to "All I want for Christmas is You"
Have you run a marathon?
Do you have an old-school record player?
Have you visited more than three foreign countries?
Do you have more than one tattoo?
Have you made bread from scratch?
Can you say "thank you" in three languages?
Have you ever gotten a customer's name horribly wrong?
Did you visit a national park this year?
Discussion
Make time at the end of the activity to dig into some of the responses. For example, "Everyone who adopted a pet. Tell us about who you welcomed into your home."