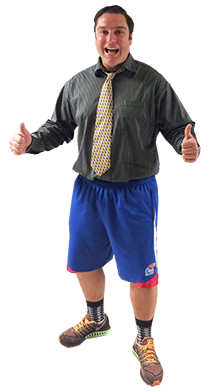 Description:
This witty activity was developed by a customer service manager. Her goal was to help team members get to know each other while working from home.

This activity requires Zoom or another collaboration platform.
Materials:
None
Directions:
Select a date for the activity. Ask reps to dress with special care on that day. They should dress in appropriate office attire on the top and for a hobby or favorite activity on the bottom.

Next, call on each person individually to stand up and describe what they are wearing.

Reps will learn about each other's interests and perhaps find some common ground.
Discussion:
Were you surprised by any of the split personalities in our group?

Has this sparked interest in trying a new activity yourself?

This activity suggests that we don't have to be all business all of the time. How do you find balance between work and hobbies?