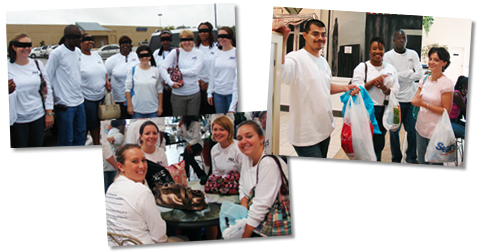 While some organizations celebrate Customer Service Week with a host of events and activities each day, others choose to make a big impression with a single special event.
The team at PSA, celebrated for just one day during Customer Service Week but their special event and the element of surprise made the day a huge success.
For months, director Jackie Ready had been telling reps that they would be celebrating with a cookout in a local park.
But when the big day arrived reps were blindfolded and driven to a secret location — the mall. Once there, reps received gifts cards and spent the afternoon shopping and enjoying a relaxed lunch with their colleagues.
Jackie says that the staff was, "surprised and shocked and said it was one of the best Customer Service Weeks ever."