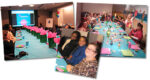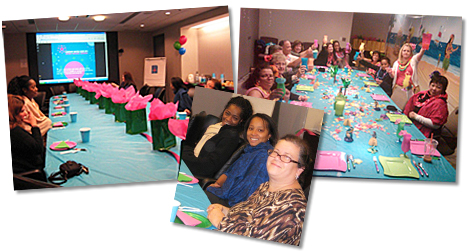 The team at Taro Pharmaceuticals began celebrating Customer Service Week four years ago and as Carol Augias tells us, "it has grown little by little from a breakfast on Monday, to include a small lunch on Friday, to a week-long celebration that everyone looks forward to."
But certainly the highlight has to be the Closing Lunch Soiree. A theme is chosen and appropriate decorations and food are provided. At the event, each rep receives an award and Carol gives a carefully prepared speech. In it she talks about the accomplishments of the department and weaves in an anecdote about each rep's success during the year. She even includes a quote from at least one customer and one outside sales rep.
Additional activities included:
Monday. Kick-off breakfast, introducing the Customer Service Week theme, schedule of events, goals for the week, and a presentation from the senior vice president of global sales and marketing.
Tuesday. Seminar on time management, plus a fun afternoon playing Minute to Win It.
Wednesday. Presentation on the service teams activities, plus announcement of the customer service rep of the year, and a rousing game of Deal or No Deal.
Thursday. Donuts and small stress relievers are delivered to other departments. Pizza lunch with company trivia contest.