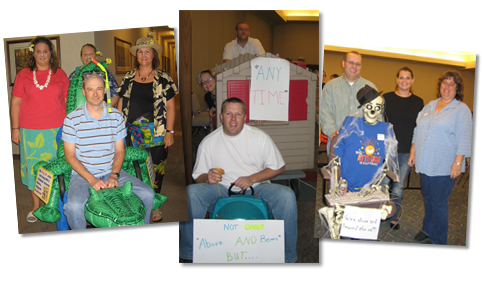 A new Customer Service Week activity at Martin Group is bound to become an annual favorite. Involving reps, other departments and a creative expression of the company's commitment to service, it's just what Customer Service Week is all about.
To share their service spirit with the entire company, the Customer Care Support Team created a chair parade during Customer Service Week.
The group was randomly divided into teams of four. The teams were asked to create an Office Chair Float, which represented their commitment to excellent customer service.
A total of seven floats joined the parade traveling through the building tossing candy, Mardi Gras style, to laughing spectators who lined the hallways.