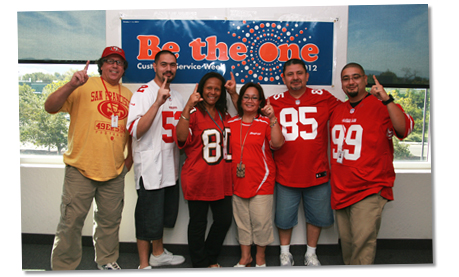 At Snap-on Diagnostics the customer care team celebrated with a different theme each day. And while here on the east coast the weather was definitely chilly, on the west coast they were able to enjoy a beach day at the office (the forecast called for a high of 90 degrees). There was also a pajama day, a sports jersey day, and more.
The team also enjoyed sharing a catered lunch each day. To make this possible, managers from Sales & Marketing and Finance each hosted a lunch to thank the customer care team for their hard work throughout the year.
It's a wonderful way to build strong bonds with other departments, to recognize frontline staff, and stretch the celebration budget.