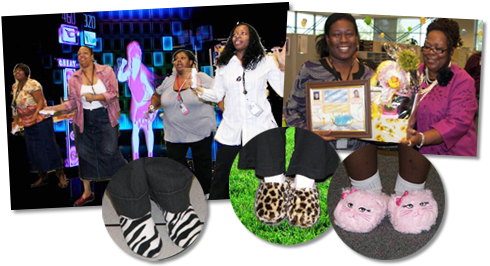 At the Memphis IRS Employee Resource Center, Customer Service Week is a time to show reps how much they are appreciated, celebrate milestones, recognize outstanding service, and connect with coworkers and former employees.
How do they do all that in one week? It's a very busy week.
Each day is celebrated with a different theme and then there are the major events like the gala Director's Luncheon on Thursday. While the management and leadership team serves lunch, the Director's Awards and the Length of Service Awards are presented. To make this event even more special, executives and former employees from near and far are invited to attend and share in the celebration.
Another important event was incorporated into the celebration when the team received its 4 millionth customer call. That's like one call from each person in the state of Oregon. It's an amazing milestone, which was celebrated by all, including a special gift for the lucky rep who took the call.
Finally, to wrap up the festive week, a special video was created. It included highlights of the 2010 event as well as prior celebrations.