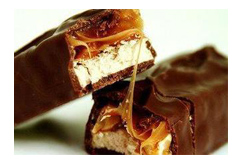 Like many people celebrating Customer Service Week in October, Darlene Loiacono used puzzles from the CSWeek.com website.
She selected one puzzle for each day of the week, and presented them in a goodie bag filled with candy treats and a note which read:
Thank you for not SNICKERING when I handed out these puzzles.
KUDOS to you for completing them all.
You are such a SMARTIE pants for working them out.
Congratulations you are a winner and a STAR.
At the end of the week, all of the completed puzzles were submitted to Darlene for a grand prize drawing.
What a sweet way to start the week!