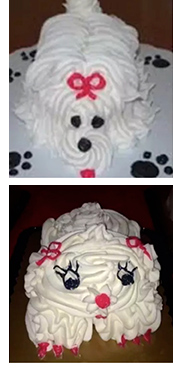 Description:
If your team loves the Netflix series Nailed It!, they will love this variation on the classic Customer Service Week Cake Decorating activity.

As in the TV show, individuals or teams will work to recreate an elaborately decorated cake or cupcakes.
Materials:
Each team will need a selection of items based on the specific challenge

Prizes for 1st, 2nd, and 3rd place winners

CSW Scratchers for all participants
Directions:
Prepare a workspace and a set of materials for each team. Or if you can't have all teams working at the same time, have them rotate through the work area.

Divide your staff into teams of three to five people.

When your teams are assembled, explain that they will be decorating their cakes or cupcakes to mirror the sample provided. This is the "Nail It or Fail It" challenge from the TV show.

Provide the time frame for the project based on the complexity of the challenge. Twenty minutes should be ample for most challenges.

When time is up, invite the group to view all of the cakes. Announce the first, second, and third place winners or allow the group to vote for their favorites or invite your own team of celebrity judges to make the call.

Then dig in. Serve up slices of cake and coffee for a special break.
Keep it going:
With all that cake on hand, invite the individuals and teams you work with to enjoy a cake and coffee break.