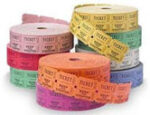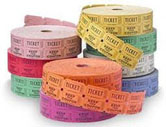 While most Customer Service Week celebrations last for just one week, Jane Leahy keeps the fun going all year long.
At CSC Contact Center Solutions' four locations, attendance is critical to providing outstanding service and support. For each week of perfect attendance, frontline reps are rewarded with a raffle ticket. They save those tickets until Customer Service Week when they are entered into a prize drawing. The more tickets a rep enters, the more chances to win prizes such as gas cards, gift cards and music cards.
It's a wonderful way to focus on attendance and on the upcoming celebration.
In addition to the raffle, Customer Service Week is filled with outdoor carnival games and indoor contests like a no-hands marshmallow eating challenge, a limbo contest, and a cake walk, featuring homemade cakes.