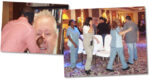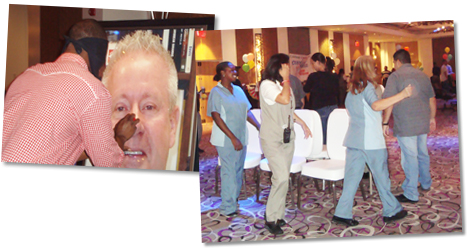 The Customer Service Week celebration at the Gansevoort Miami Beach Hotel featured three things we love in a celebration: Great food, recognition for all, and a spectacular wrap up.
The week started with a special welcome for the morning team at 7:30 a.m. Team members were ushered through a balloon runway, past cheering executives, to a breakfast buffet.
When the afternoon team arrived at 3:00 p.m. they were greeted with cheers and applause along the runway to a cookie and "mocktail" reception.
Then on Wednesday, the overnight crew was saluted with a full breakfast with white tablecloth service as cheers and bubbles filled the air.
The week wrapped up with a carnival including games ranging from pin the nose on the general manager to, bean toss, to office chair races. Cotton candy, balloon animals, and raffles rounded out the afternoon event.